Workshops, courses, internships and trainings
Yoga, Pilates & Wellbeing
Come and discover our complete program of workshops, courses and trainings  to deepen certain themes in yoga and Pilates, but also to discover and explore other areas of well-being, natural self care and relaxation.
Thanks to our wellness program, you will gain tools to better manage your daily stress, relax, recharge, feel better in your body and in your mind!
And also don't forget our packages, a group of 4 courses. A small closed group, which in 4 weeks allows you to discover or deepen into one of our wonderful disciplines in the best environment!
Here is the list of the workshops regularly planned in our studio. So far, with COVID, we have only a few of them, but we are going to increase our offer step by step from October 🙂 :
Sound journey / gong bath with Claudio
Claudio is passionate about sound and its vibratory, meditative and healing effects. Master of the gong, he also collects other sacred instruments such as singing Tibetan bowls, Koshi chimes, Andean flutes, harmonium, conches and many others whose sounds carry us deep within ourselves to rebalance, relax and revitalise us. He is a disciple of the well known Don Conreaux and other important masters of Gong and Yoga. 
A session travels to the heart of your being with the healing power of sacred instruments. The sound is vibration and we are vibratory beings: the sound cleans our physical and energetic bodies. Lie down, close your eyes and let yourself immerse in the vibratory waves of the cosmic sound.
Each session has a theme (a chakra, a type of instrument, … follow our Facebook page for more details)
And if you want more, Claudio now offers individual sound care in La Vallée.
PRACTICAL INFORMATION :
Dates
GONG BATH : Saturday

 17th October 18h30 to 20h
GONG YOGA NIDRA with mirror gong (stimulating 2nd chakra) : 

Saturday

 17th October 20h30 to 21h30
Registration and payment
RATES : 

Gong bath 1h30 : 35€ – Gong yoga nidra 1h : 30€

CANCELLATION : in the event of cancellation less than 72 hours before the date of the workshop, the entire amount remains due; this workshop always has a waiting list, thanks for leaving your place to someone else if you can not come anymore 🙂
Workshops with Aïcha (stretching, jazz, floor bar, yoga, dance, flexibility…)
Broadway Jazz Dance
This all-round dance class is based on the old jazz style, inspired by the choreography of Bob Fosse's Broadway, Jerome Robbins "All that Jazz", "West side story" …
The goal is to revisit the classics while developing body expression. Warm up, stretches and choreography are on the program.
Uninhibited atmosphere and theatrical dance gives you an appointment in the Valley   
40 € 

MANDATORY registration ; places limited to 10 participants

bring clothes in which you feel comfortable and also socks (rugs are provided on site)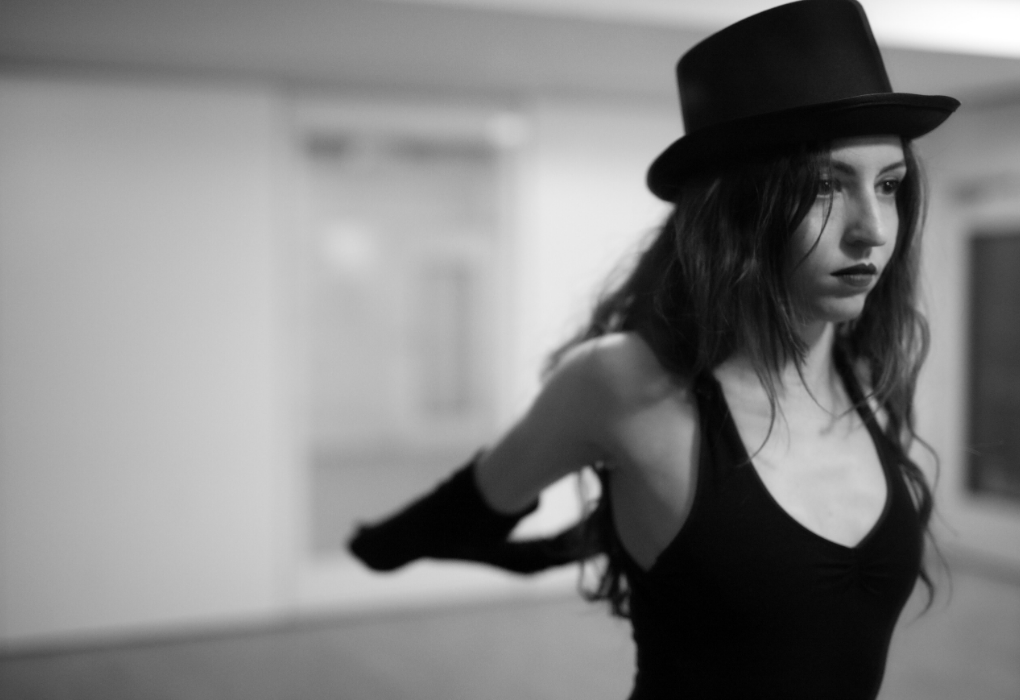 Split
Have you always dreamed of being able to do the splits? Has it been a while since you`re working on that area but it`s not yet really advancing? Are you curious to explore the flexibility of your body? Whether you are physically active or not, it`s possible to work on your flexibility at any age!
In this two-hour course, you`ll understand the mechanisms that allow you to stretch out with a respect for your anatomy! I can not promise magic in the body but for sure you will feel your body and especially your potential like never before.
Motivation, your smile and flexibility are the only things you will need 😉
40 €

Mandatory registration ; places limited to 10 participants

Wear clothes you feel comfortable in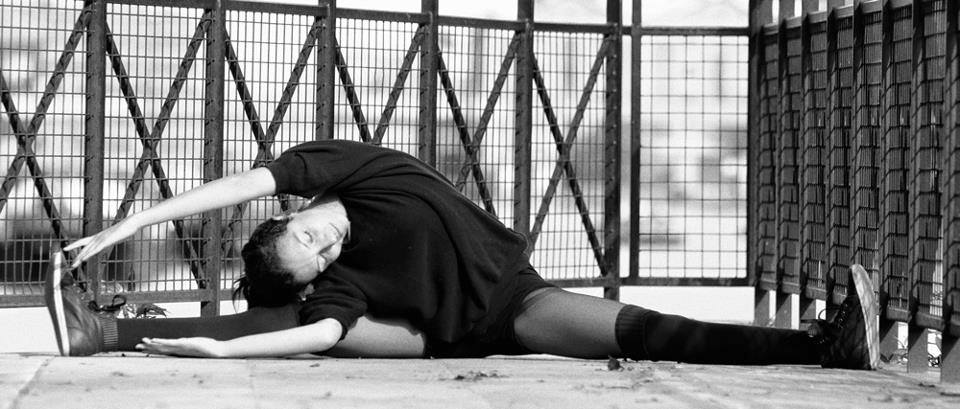 Back flexibility
Do you often have back pain? You still don't completely understand how you can relieve and lengthen this area? Some postures seem impossible to you? You gave in to the idea that age eventually takes over? This course is for you!
For 2 hours, we will rediscover the mobility, the function and especially the possibilities according to the level of each one. Limited to 10 people, the idea is to approach this area differently to discover its potential without any pain. 
Whether you want to exceed yourself in terms of flexibility or you want to understand how to gain flexibility in this area, it's time!
40 €

mandatory registration ; places limited to 10 participants

bring clothes in which you feel comfortable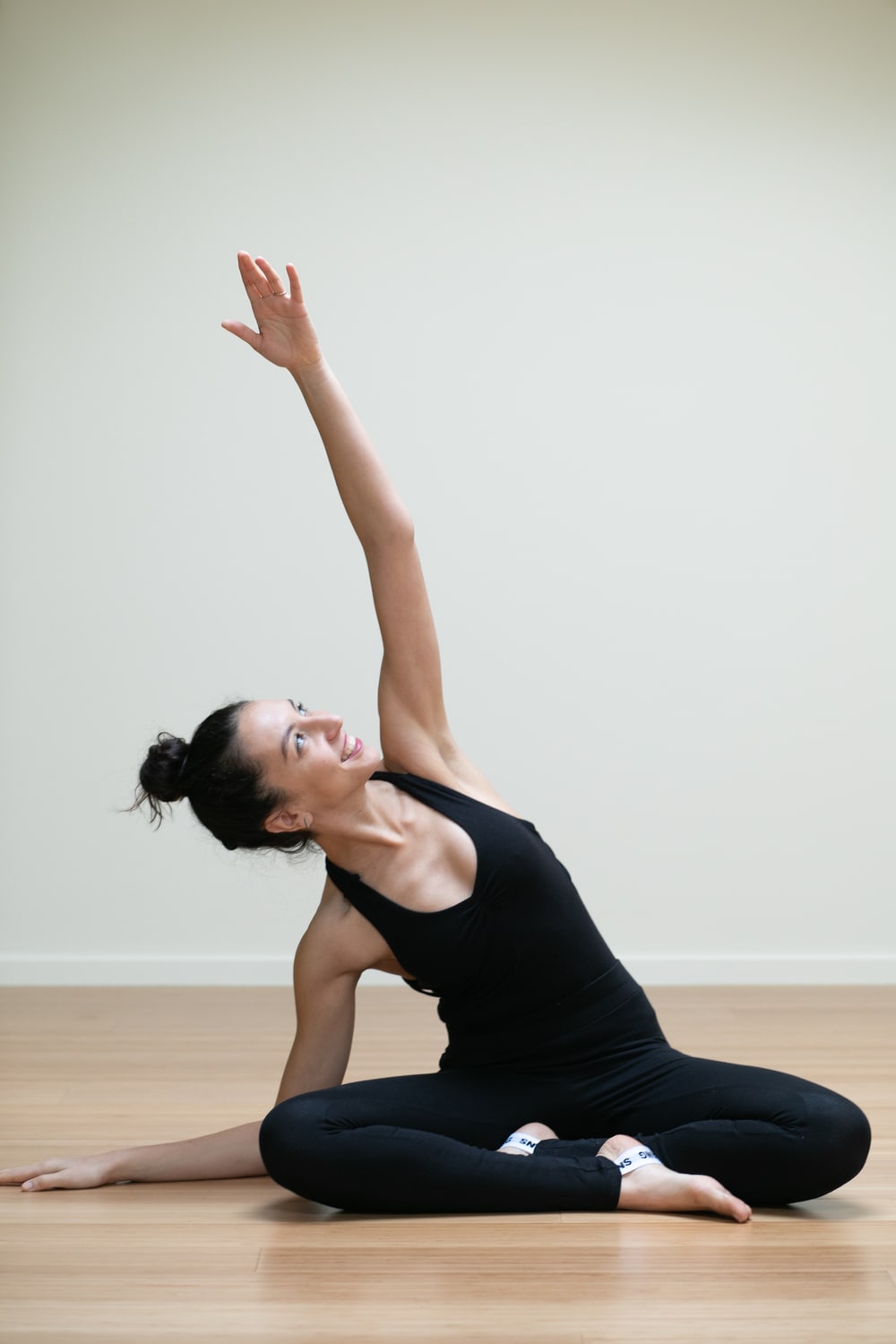 Acroyoga family with Virginie
The Family AcroYoga  is a discipline that gives children and their parents / adult or friends space and time to play, have fun together, bond and trust each other.  It dynamically combines yoga for two with acrobatics and games.
You'll also learn to take care of each other, including learning Thai massage. It's a great way for kids to improve their understanding of themselves, others and the world around them. All whilst having fun!
Family AcroYoga does not require any special physical condition  🙂
35 € 

mandatory registration ; places are limited to 10 couples adult / child

Wear clothes you feel comfortable in 
Freely inspired by Nia Dance, for which Sandrine is certified with a mix of 9 other disciplines, including dance, yoga, martial arts
… It's a healing dance, a global and holistic approach to your body through movement.
Re-discover the joy, energy and smile in your body!
Among its benefits: to release the energy of your body and let it circulate via the chakras, to release your stress, to reinforce your self-confidence, to stimulate your creativity and of course to tone up and have fun expressing yourself!
Ajna dance doesn`t require any particular physical condition and the course is open to all 🙂
30 € for 1h30

mandatory registration ; places limited to 8 people

Wear clothes you feel comfortable in. The dance is practiced barefoot
Workshops with Tatiana
Based on the teaching of traditional hatha yoga, the workshop will invite you each time to align yourself with the season; in January, put down or review the resolutions taken for the new year; in February, face the winter, and in March, start the detox to welcome the energies of spring and awaken the Liver.
Please note yogic vibrations can be very contagious !!!
40 € for 2h
mandatory registration ; places limited to 12 people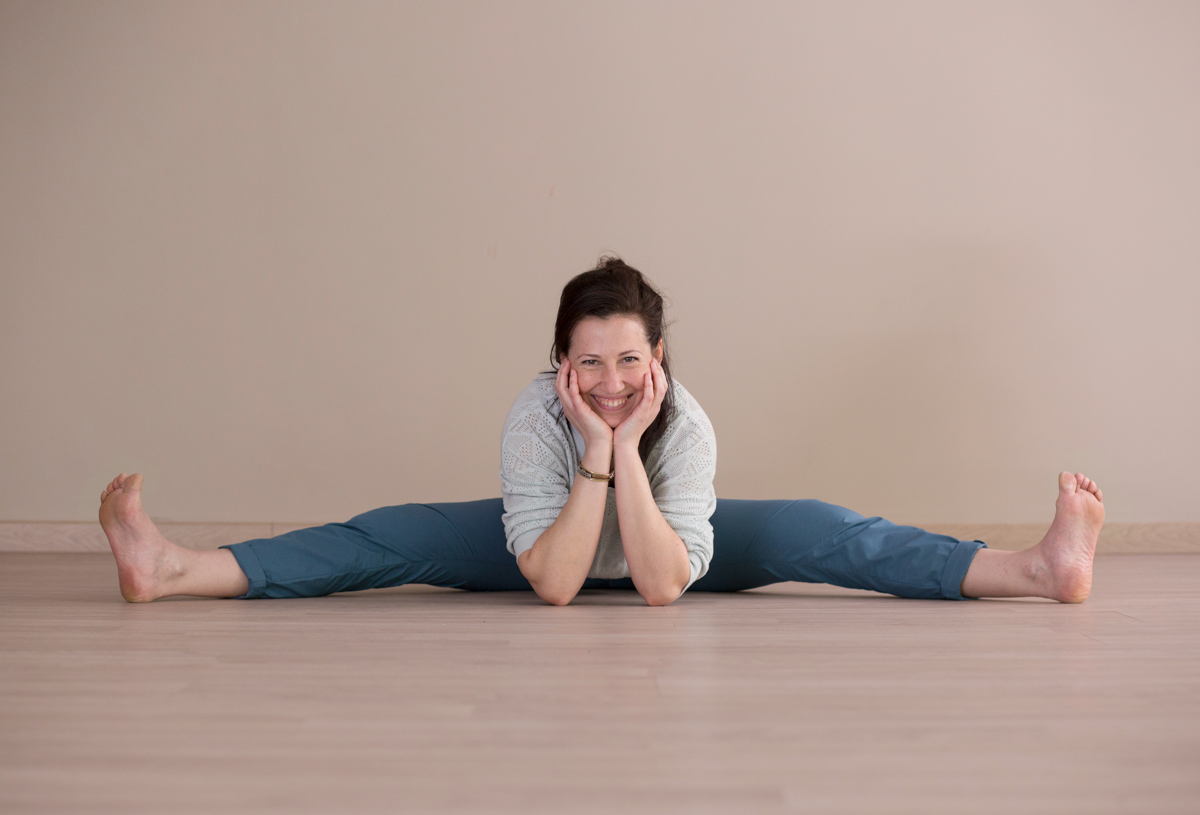 Inversions and their benefits with Seb
Passionate about personal development and spirituality since adolescence, Sébastien has been practicing Yoga for 18 years and teaching it for over 12 years. During this internship, it is with pedagogy, humor and kindness that he will make you discover all the secrets of inversions : preparatory practices, postures and variations, counter-postures, appropriate breaths, adapted mental attitude, benefits.
This workshop is accessible to ALL, Seb will adapt to everyone's level to progress together towards more control of these postures 🙂
45€ 
mandatory registration ; places limited to 10 participants
The chakras with Elena
Discover how to open, align and heal your chakras to activate your energy system, nourish your spiritual awakening and enjoy a vibrant life with Elena!
The workshop is open to yogis of all levels. We will work to balance our 7 energy centers through yogic practices such as:
* asana
* pranayama (breathing techniques)
* chanting
* meditation techniques
PRACTICAL INFORMATION
PRICE: 40 € per 2 hour workshop
REGISTRATION: mandatory registration ; places limited to 10 participants
DETAILED DESCRIPTION OF THE DIFFERENT DATES:
1. First workshop: chakras 1 & 2 "Mooladhara et Svadhistana" – Work on the chakras of stability and satisfaction (BASIC CHAKRAS)
In this workshop, we will activate the first 2 chakras that are responsible for the most basic needs of your life – your emotional and financial stability, the survival instinct, your well-being and security, the need to love and to to be loved, as well as to express yourself and be seen.
If you feel that your life is fragile, that you cannot find your roots and want to take root – then this workshop is for you.
2. Second workshop: chakra 3 "Manipura" – work on the fire chakra
If you feel that your motivation is low and you would like to increase your energy – this workshop will give you a good start! The Manipura chakra helps you socialize, find your place in the world, build a career, become stronger and face challenges with a smile. Stability in this chakra means a stronger position in society, being a responsible person, becoming a leader, building your life the way you want.
3. Third workshop: chakras 4 & 5 – "Anahata and Vishudha" – work with emotions and expression
Sometimes we tend to hide our feelings and suppress our emotions, which can lead to problems such as depression or sadness.
The heart chakra, Anahata, will teach you to love unconditionally, to be compassionate, empathetic while the creativity chakra, Vishuddha, will help you to communicate, to share your feelings, to express yourself constructively.
If your profession or hobby is related to art or if you just want to become more artistic, focus on your Vishuddha chakra. If you want to open your heart to others and become more humble – work on your Anahata chakra.
4. Fourth workshop: chakras 6 & 7 – "Ajna and Sahasrara", work with spirituality
The last 2 charkas are wisdom, humanity, the desire to share with others and to help them.
The Ajna chakra allows us to see the world as it is, with a clear vision, to become less selfish and to look around, to be more open and to share.
Sahasrara is the connection with the divine, with the spiritual world, the discovery of our superpowers. The stabilized sahasrara will help make your dreams come true easily and will make you a leader with a big heart, who is just and kind.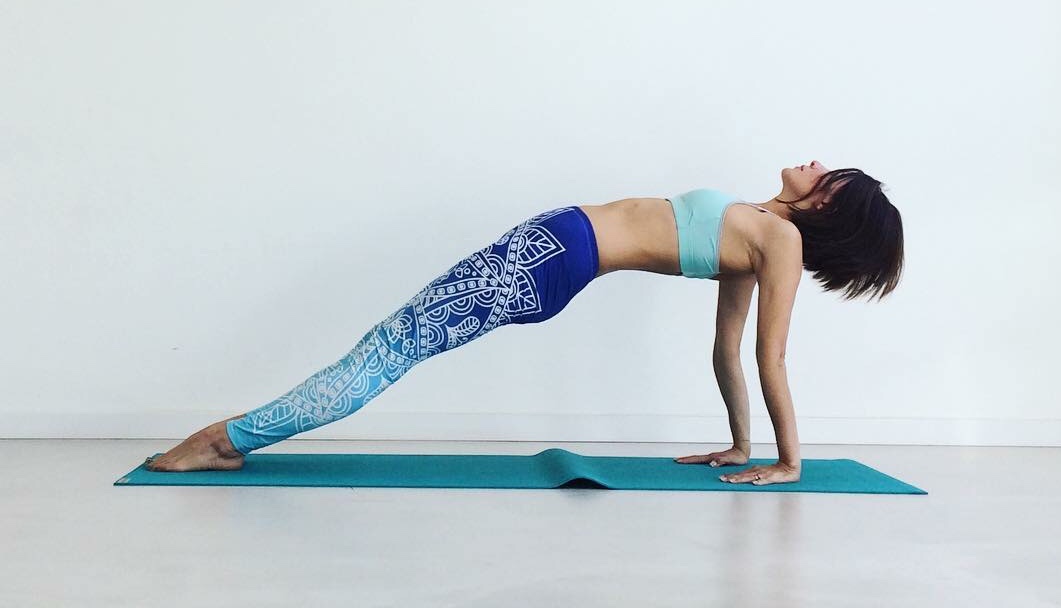 Yoga Nidra is a very subtle guided meditation that helps us recognize the underlying peace of mind that is always present in the midst of changing life circumstances. It is a regenerative technique that helps reduce anxiety, stress, insomnia, improve health and calm the nervous system to have a feeling of peace and serenity in everyday life.
Effortlessly practiced in a warm and welcoming atmosphere when lying down between cushions and blankets, it is accessible to all!
PRACTICAL INFORMATION
PRICE : 30 € for 2 hours 
REGISTRATION : mandatory registration ; Limited places
Bring clothes where you feel comfortable; blankets and cushions are provided on site 🙂